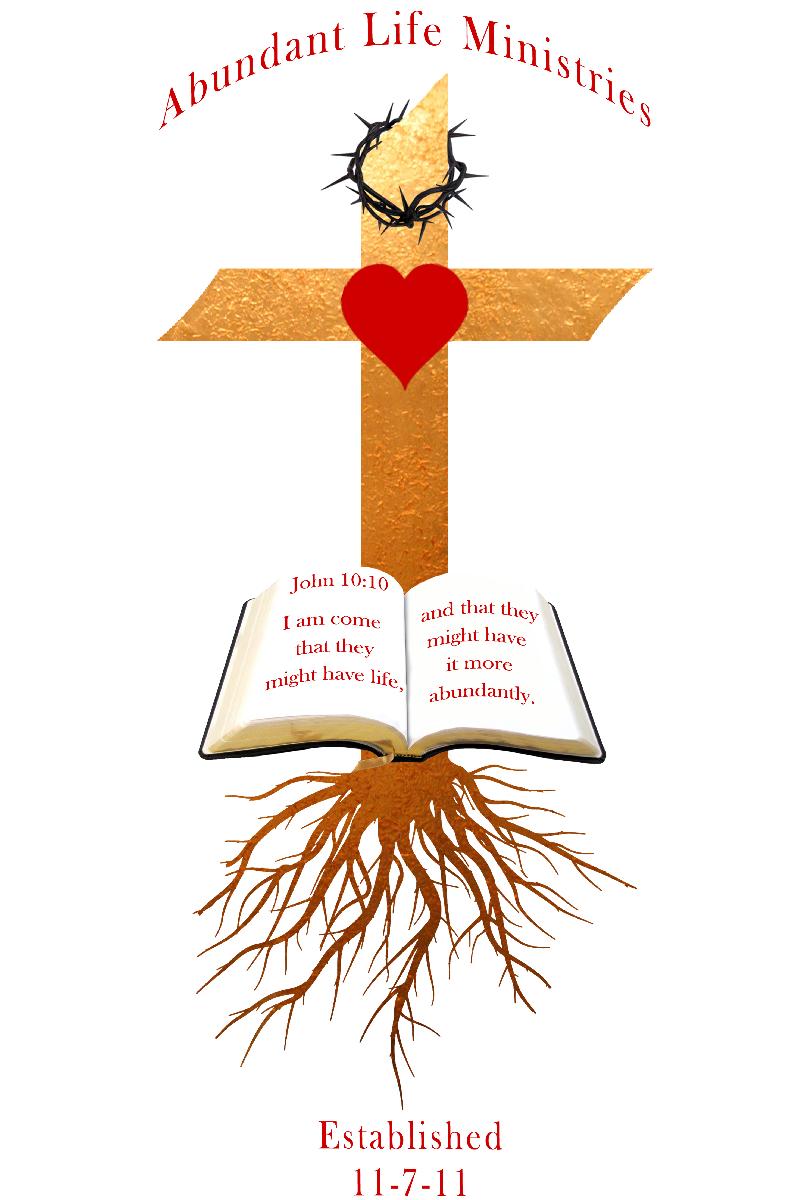 About Abundant Life Ministries
Who we are
: A.L.M. is
a non-denominational Christian church
that was founded 11-7-11 by Elder Elliott Fisher Jr. and his wife Minister Aishia Fisher. He serves as the Pastor and she serves as the Administrator. The name was birthed from John 10:10 when Jesus said,
"I am come that they might have life and that they might have it more abundantly"
. Pastor Fisher teaches the Word of God with passion and relevance. Both Pastor and Lady Fisher are down to earth people whose passion is to know God and make Him known. They truly love God and all the people He created.
What we do
: A.L.M.'s mission is to
equip
the men, women, teens and youth of our family and community to live the Abundant Life Christ offers. That includes a life overflowing with love, joy, peace, patience, kindness, goodness, gentleness, faithfulness and self-control. We do this through teaching the instructions the Bible gives us to follow in a easy to understand, real talk, life application manor.
When we meet
: A.L.M. has Church Service every
Sunday at 11:30 a.m.
We also have a Small Group called,
Woman To Woman with Lady Aishia Fisher
that can be connected to under the
Groups
tab on our Facebook page. We also has an
M.V.P., Ministry Valued Partners
private Facebook group for those that consistently tithe to us.
Where we meet
: A.L.M. is located at
2370 Hospital Drive, Aliquippa
, Pa 15001. We also post live-streams from our Church Facebook Page.
We welcome everyone to come as they are and learn to live the Abundant Life Christ offers.
Why we exist
: A.L.M. exist to fulfill the great commission given to disciples of Christ. To teach those in our realm of influence to obey all of God's commands in an effort
to build the Kingdom God
. We would love to have you join our team.
How you fit in:
The passions and skills God uniquely created you with where given to you to build His Kingdom. Using those gifts to effectively serve those whom Christ died for is encouraged and welcomed at Abundant Life Ministries. Come learn how to connect with us and put those passions and skills to work as we glorify God together.
We would love to have you
h
elp us help others
. May you continue to be blessed to be a blessing!
Abundant Life Ministries of Aliquippa
P.O. Box 504 (2370 Hospital Dr.) Aliquippa, PA 15001, LadyAishia-Fisher@Verizon.net
Copyright &copy 2023 ChurchTrac Software, Inc.